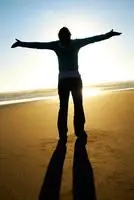 I create a safe space for clients to effectively deal with what is troubling them. Whether it be sexual issues, addictions, anxiety or depression, a lack of enthusiasm or direction for one's life, or any number of challenges that face an individual in therapy, I will address the issue head on to help you experience a greater level of comfort with the matter. But I won't stop there.
I will support you in getting to the bottom of where it sprung up. It's akin to weeds that if you only pull out what's on the surface, they'll just grow back again. When the time is right, we will go deeper in a caring gentle way to get at the roots so you won't have to face it so hard again. Moreover, I can help you plant something much more desirable in its place so that you may benefit from the fruits of something greater that yo u deserve.


A few examples of the cases I see:

Men: feeling adrift, loss of direction and motivation (i.e. job transition, etc.), anger management, and low self-esteem and self-worth due to guilt and shame (i.e. sexuality issues).

Click Men's Issues Therapy for more information.
Women: overwhelmed with holding everything together, anxiety and/or depression making it hard to function in every day life, coping with change or a family member's impact, and finding meaning and a sense of purpose
Teens or Tweens: struggling to be comfortable with who they are and their connection to others, depression and anxiety, pressure to fit in and conform/perform, power struggles with parents and other authority figures, and finding the strength and courage to try on new things that stretch them yet doing so in as healthy of a way as possible.

Click Teens/Tweens Counseling for more information.