Are you and your partner failing to connect? Have you gotten fed up trying to get through to him? Do you feel helplessly cornered when she is asking something of you that you don't know how to give? Or have you simply become resigned to the lack of fulfillment in your relationship, thinking that nothing greater is possible?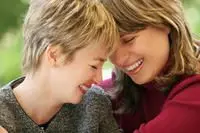 Don't throw in the towel just yet! You and your partner can break free of the negative cycle keeping you stuck from relating in the manner you desire. I am certified in the evidence-based Emotionally Focused Therapy proven to be highly effective at resolving the underlying feelings and needs that are really driving the challenging interactions, helping you go from pulling away from one another in distress to leaning into a loving and fulfilling intimacy you didn't know was possible.


A few examples of the cases I see: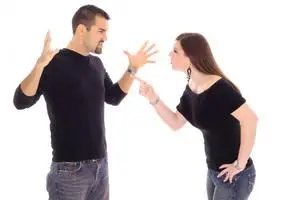 couples of all types (including LGBTQ friendly)
healing the wounds of addiction (from sex to substances) in a relationship
resentment of one partner working harder while the other appears to be under-functioning
coming back together in the face of infidelity
separating on good terms (if only for the sake of the children)
older married couples learning to relate in a new way after retirement and empty nest syndrome
general dissatisfaction and lack of intimacy in the relationship.

I had been yearning for emotional intimacy my whole life, but not knowing how to attain it. The couples therapy we did with you helped confirm that not only is intimacy possible, but it's worth the risks. The work we did with you was really challenging at times and required risking being vulnerable, but because you were right there with us, present, guiding, and encouraging us, I felt safe and trusting that the risks were worth it. I recommend Edan to anyone who would like to sit with a genuinely kind, caring, and highly skilled therapist.

When we started working with Edan we were both hurts from infidelity, lies, addiction, and compounded hurt from previous therapists who lacked Edan's ability, genuine kindness, and intuition. Edan helped us both face our beliefs of inadequacy and shame. He helped us reach for each other in times of vulnerability rather than retreat.

We came to Edan after dealing with infidelity in our relationship. Our previous attempts at couples therapy had been rough, with an abusive pompous therapist, and another who took my wife's side while shaming me. Therapy with Edan has been great, not always easy, but very successful for our relationship. I always felt his goal was to help both of us. He helped us focus on breaking our negative cycle and recreating a thriving intimate cycle with each other. While uncomfortable things came up including my past deeds, the focus is not on who is right or wrong, but on being authentic and vulnerable, which helped us get past even infidelity. I have always felt closer to my partner when we leave therapy with Edan. He is kind, warm, non-judgmental, and easy to talk to, while never taking sides. Our communication is strong, and we have tools and awareness of what works and what does not in our relationship. We have since gotten married and have a beautiful baby along with buying our first home. Our relationship is now the best by far that it has ever been, and I owe much of that to our work with Edan.

Before we came to see Edan, it seemed every time we fought we'd go into a funk for the next few days. We never really could "move on"; things stayed the same or got worse. We began to realize that unless we discovered the roots behind these fights, we would have a hard time in our relationship. Thanks to Edan, we are doing better than we ever have and are an extremely happily married couple!

My husband and I were tired of the "hamster-wheel" we were on. Edan gave us the tools we needed to finally jump off our "wheel" and begin making progress. By understanding and facing our negative cycle, we now lean in and connect.