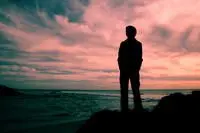 It is hard to escape from this society unscathed from suffering. To find relief, it's unfortunately understandable that too many folks turn over to the grips of one form of addiction or another. Eventually, they realize it is taking such a costly toll on both their own well-being and of those they care for, but by then it feels impossible to break free of the addiction's stranglehold.

I believe in accepting clients wherever they are at in their process. I have been grateful to create a welcome space to provide freedom from the pain either through individual therapy for the one actively struggling with the addiction or with the partner or family member affected, or in relationship counseling with all the key members who have been wounded by this affliction. It doesn't matter if it is a behavioral addiction (such as compulsive sex, internet, gambling, eating, or shopping) or substance abuse, I break down the negative cycle that is interfering with healthy connection for the individual(s), couple, or family. I will assist the affected players (on all sides) to get in touch with the deeper feelings (such as betrayal, shame, fear, and sadness) and unmet needs (such as security, acceptance, trust, and nurturing connection) that are underneath the surface sense of frustration and helplessness and the unpleasant behaviors that are pulling them apart so they may lean into life and one another in a healthier way.

A few examples of the cases I see:

an individual self-medicating with drugs due to a past trauma
a family impacted by the father's gambling compulsion
a couple pulling away in addiction by her anxiety and his shame
a teen daughter turning to alcohol to cope with stress rather than support within the family
a pre-adolescent boy acting out including experimenting with pot because of the unresolved impact of his mother's addiction
sexual compulsivity such as a wife having affairs or a husband powerless to internet pornography as both partners are feeling too vulnerable to lean into the relationship for healthier connection.


I could never comprehend his addictions, and I was consistently hurt and driven with anxiety by how we could never seem to understand one another. To be vulnerable with someone is quite challenging, and uncomfortable. Yet to discover that much of my own hidden fears and insecurities were considerably alike to my husband's was surprisingly relieving. By understanding and facing our negative cycle, we now lean in and connect with one another. Edan always made a safe environment for us to share. He is truly gifted in teaching people to find their way to a healthier and happier life!

When we started working with Edan we were both hurting from infidelity, lies, addiction, and compounded hurt from previous therapists who lacked Edan's ability, genuine kindness, and intuition. Edan helped us both face our beliefs of inadequacy and shame. He helped us reach for each other in times of vulnerability rather than retreat. I recommend Edan to anyone who would like to sit with a genuinely kind, caring, and highly skilled therapist.


Further Information & Resources for Behavioral & Substance Addiction:
Books
In The Realm Of Hungry Ghosts
Out Of The Shadows - Understanding Sexual Addiction

Organizations
Web of Addictions
Alcoholics Anonymous
Al-Anon Family Groups
Sex Addicts Anonymous
Codependents of Sex Addicts
Sex & Love Addicts Anonymous
Center for On-Line Addiction
Narcotics Anonymous
Gamblers Anonymous
Overeaters Anonymous
Debtors Anonymous
Marijuana Anonymous
Science & Management of Addiction
SAMHSA's Substance Abuse/Addiction
SAMHSA's Treatment and Recovery